The head of Russia's Wagner private military company on Tuesday warned that the capture of the eastern Ukrainian city of Bakhmut was far from imminent.
"Bakhmut will not be taken tomorrow, because there is heavy resistance and grinding, the meat grinder is working," Yevgeniy Prigozhin said in a statement distributed on a Wagner Telegram channel. "For the meat grinder to work properly, it is impossible to suddenly start festivities. There won't be any festivities anytime soon."
Despite months of intense battle, Wagner and Russian forces have failed to capture Bakhmut, though they are slowly pushing towards encircling the city.
And yet, Prigozhin cautioned that that was anything but imminent. He was responding to a question about whether Wagner forces had captured a small portion of northern Bakhmut.
"I don't understand where this nonsense comes from," he said. "In all directions, the enemy is becoming more active, pulling up more and more new reserves. Daily 300 to 500 new fighters approach Bakhmut in all directions. Artillery fire intensifies with each day."
"To date, heavy fighting is going on in the north. There are no prerequisites for encircling the enemy in the northern regions. Attack is carried out house by house, square meter by square meter. We are seeing the full-blown military engagement. It is just not clear where all these stories about some encirclement and something else come from."
Some more context: On Sunday, Wagner claimed to have captured a small settlement north of Bakhmut, Krasna Hora. Ukrainian officials have disputed that claim. In announcing the claimed capture, Prigozhin said that "within a radius of 50 km, give or take, there are only PMC [private military company] Wagner fighters who will take Bakhmut."
That statement caught the attention of Sergey Markov, a pro-Kremlin military blogger. 
"Official reports continuously emphasise that Artemovsk [the Soviet-era name for Bakhmut] is being taken by 'assault groups of volunteers' with the combat support from the Russian Army missile and aviation units," Markov wrote. "This indicates that although the public squabble between the small but successful Wagner and not yet so successful but very large Ministry of Defense ended on the orders of the authorities, contradictions remain."
Some degree of power struggle, Markov said, is normal.
"This is a struggle for resources such as powers, tasks, money, staff and glory for victories. Up to a certain point, this is quite a healthy competition. But only up to a certain point," he said.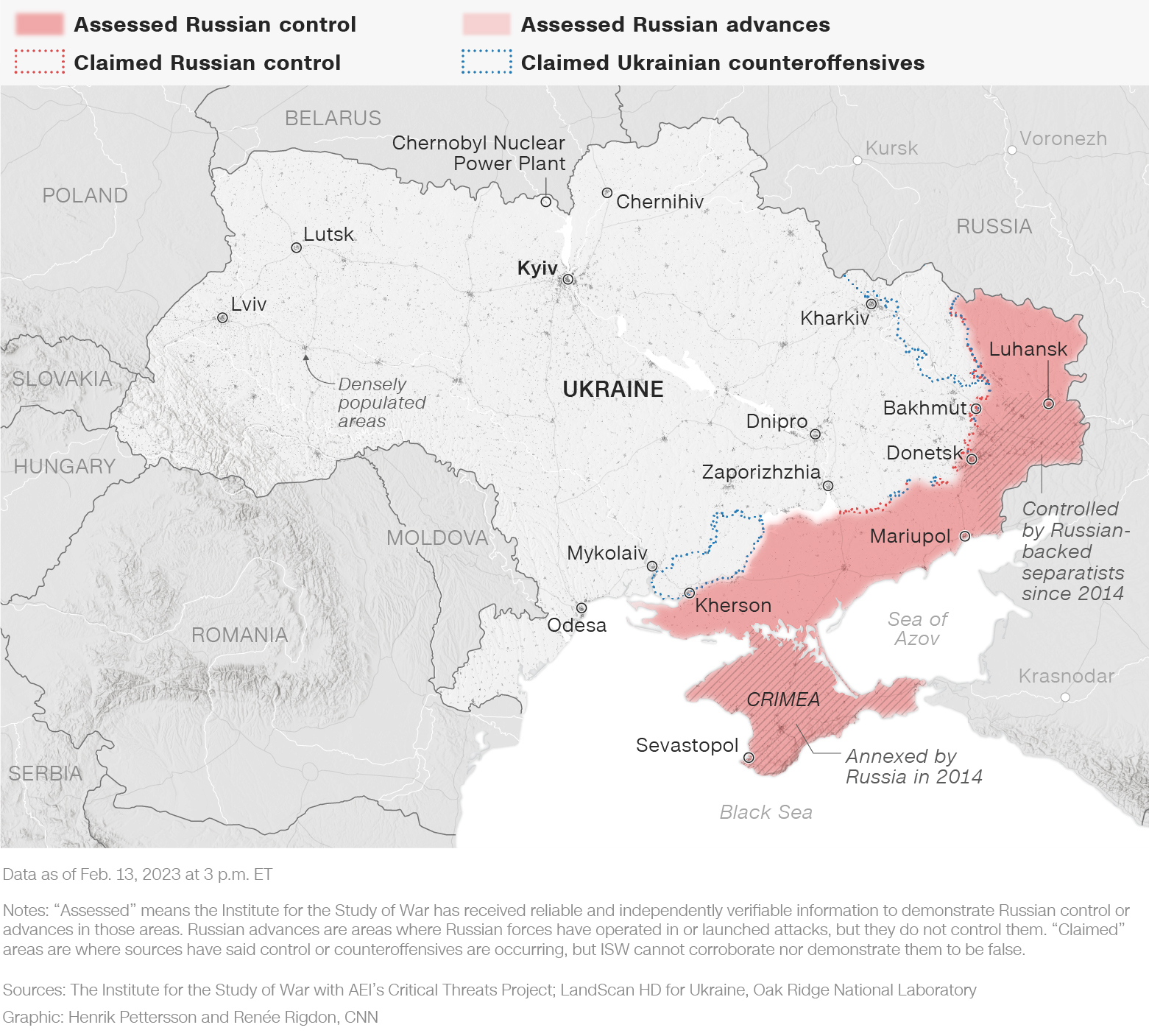 With translation by Olena Mankovska